The newly B.Mercury Joomla template, which is specially designed for business purpose, has been release now on ByJoomla website.
B.Mercury now provides more development power while making more user-friendly experience. Not only visitors, or newbie administrators but also professional designers/ web developers feel comfortable and easy to use this simple and clear template.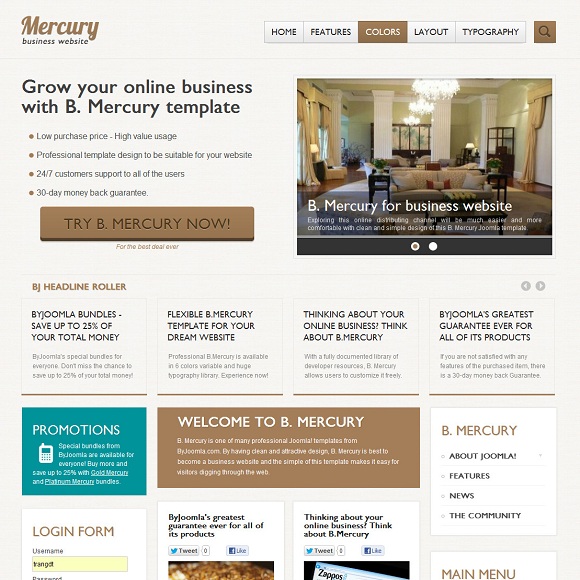 By releasing this dynamic template, ByJoomla provides a more customizable template that comes with many cool features. Have a look at our B. Jupiter 1.5 LIVE DEMO or 1.7 LIVE DEMO.